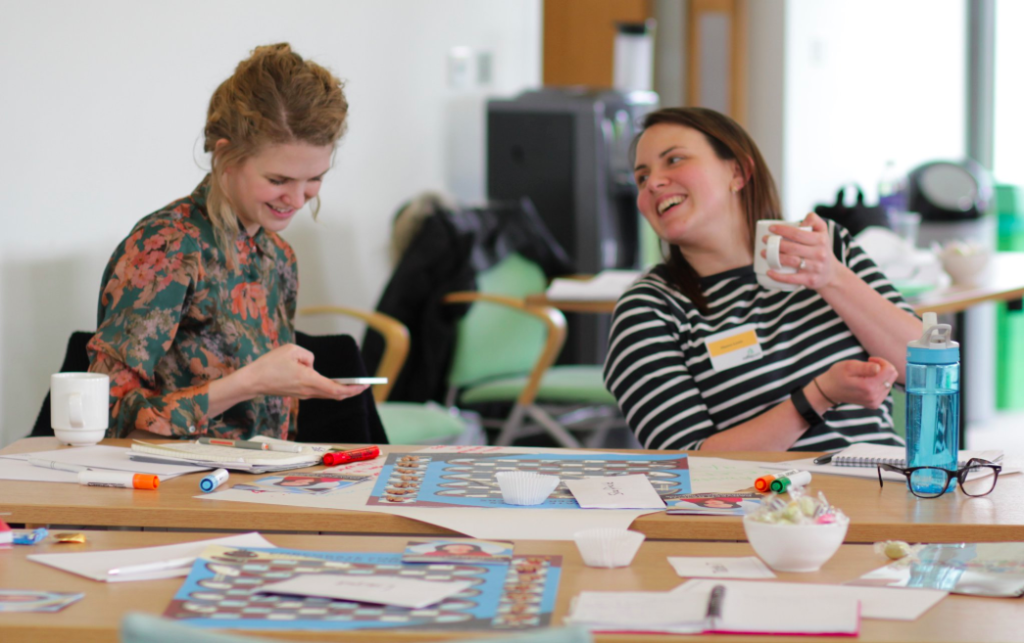 Corporate Snakes and Career Ladders Business Simulation Program
CEPSM and our training partner, Archetypical, are pleased to bring you this exciting half-day online simulation program designed to help your communications, marketing, and human resources teams advance from technical experts to trusted strategic advisers within their organizations. Corporate Snakes and Career Ladders® was designed by UK-based Archetypical Ltd. to offer learning experiences that help people reflect, grow and improve their impact through gamification. Delivered live online, this immersive experience bridges the ambiguity between theory and practice. Gamification provides teams with a chance to debate critical organizational issues and reflect on real-life strategic scenarios through different perspectives in a safe gameplay environment. The program is licensed to the UK Government Communications Service for use as part of their training across the UK Government and is academically accredited by two leading British universities. It has also been delivered for professional associations in the UK, US, Canada and Singapore, at conferences, and as part of professional development programs.
Who is this workshop for?
Early to mid-career professionals in the communications, marketing, public relations, or human resources fields who want to strengthen their strategic advisory skills and build confidence for engaging with senior leaders. Seasoned professionals or those in career transition may benefit from this as a fun, strategic-thinking refresher.
What will you learn?
How making a strategic impact requires thinking beyond your functional role
Skills and strategic approaches to dealing with stakeholders
How to improve personal and team performance
The different types of advisory styles and how you can work better with others
What actions help demonstrate your strategic value to senior leaders
Examples of when you might take risks and stretch outside your comfort zone
How you can help your team grow within your organization's unique culture
How to apply personal advisory insights to collaborate with others.
A fresh perspective of what it means to be a business leader, get insights into your own behaviour and experience a taste of consensus-building under pressure
What will you receive?
Each participant receives practical tools to reflect on their personal advisory style